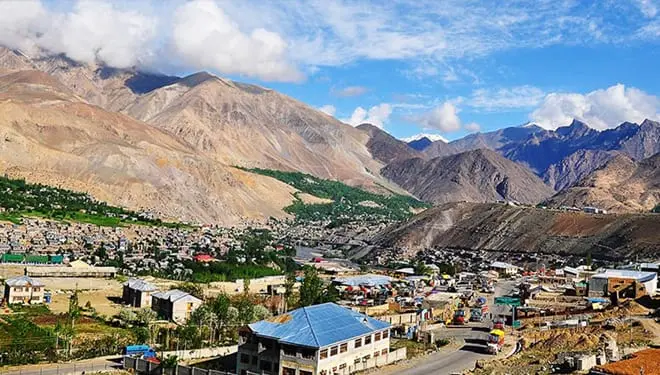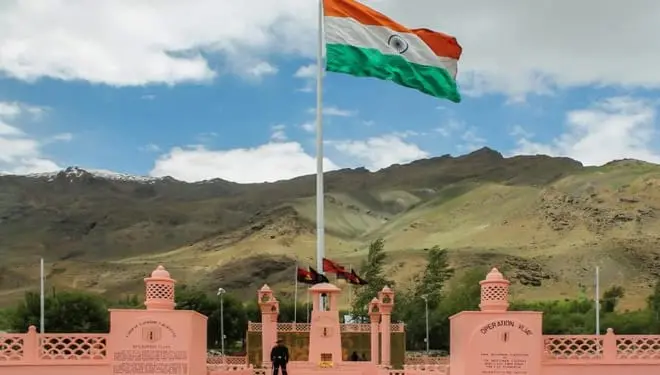 About Kargil Tourism
Kargil Tourism: Visiting Kargil becomes a must-do thing when you plan a trip to Leh Ladakh. Kargil is undoubtedly one of the best tourist places in Ladakh due to its undaunted yet enchanting beauty. So, before visiting Kargil, shouldn't you know a thing or two about this place?
Let us tell you a little about Kargil here! To begin with, Kargil is located in the western part of Ladakh at an altitude of 8,000 feet above sea level. It lies between the Zaskar Range and the Himalayan range and runs alongside the Suru (Indus) River. It serves as a gateway to Ladakh if you are travelling from Srinagar (J&K).
Kargil
Speaking about the landscape, culture and heritage, the population of Kargil is a mix of Dard and Tibetan descent. The climate is cold and dry while the area has several peaks, valleys and lakes that will make you mesmerized. Also, Kargil is famous for its monasteries, the Hall of Fame and other cultural heritage.
Get all the information you need to know about Kargil tourism like famous tourist attractions, best time to visit, travel guide, best way to reach & more with our exclusive tour packages for Kargil that come at the best deals.
Top Places to Visit in Kargil
Suru Valley
Suru Valley is one of the most fertile lands as well as a very picturesque location with mountains covered with snow and the Suru (Indus) River flowing by. You can pitch a day camp or a picnic at spots like Parkachik, Damsna or Thulus & Stakpa.
Kargil War Memorial
Kargil War Memorial is one of the top Kargil tourist places that you shouldn't miss. Located on the Srinagar Highway, this memorial was built to commemorate the soldiers of the Indian Army who sacrificed their lives in the Kargil War.
Mulbekh Monastery

Mulbekh Monastery is most famous for its 30 feet statue of Maitreya Buddha which is carved on an enormous slab of stone. This monastery is divided into two gompas: Serdung Gompa of Drukpa sect & Rgaldan-se Gompa of Gelugpa sect.
Lang Tso & Stat Tso Lake
The lesser-known twin lakes, Lang Tso & Stat Tso Lake, sitting perfectly along the side of Pensi La Pass. These lakes are so pure and clear that you can see the reflection of Zanskar peaks here.
Rangdum Monastery
Rangdum Monastery which is located at a height of 3,657 meters on the top of a hill, looks more like a fort rather than a monastery. It is famous for its central prayer hall which has an amazing collection of Tibetan art craft.
Fairs and Festivals in Kargil
Losar
The 7th-century old festival, Losar, is one of the biggest festivals celebrated all across Ladakh. This is celebrated by Tibetan Buddhist to welcome the New Year and lasts for 15 days and makes an interesting reason for Kargil sightseeing.
Sindhu Darshan
Sindhu Darshan, which started in 1997, is celebrated to pay respect to River Indus. The senior Lamas offer prayers and there are several cultural programs by famous artists organized during this festival.
Some other famous festivals that you can enjoy are Hemis Tsechu, Saka Dawa and Ladakh Harvest Festival.
Other Destinations in Ladakh