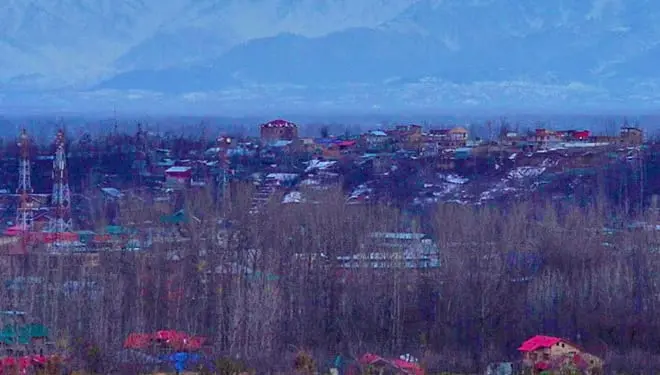 Anantnag Tourism
Anantnag Tourism: It is one of the prominent tourist's places which was also previously known as Islamabad. It is located 50 km from Srinagar towards the southeast. The Karakoram range is located towards the east of Anantnag while the PirPanjal range is towards the south. Anantnag is popular among tourists for its numerous shrines, which are of religious importance to both Muslims and Hindus. Despite in a ruined state, Martand Sun Temple is one of the best places to visit in Anantnag.
Anantnag
Apart from the scenic beauty, Anantnag is famous as the agricultural trade center. Here, transportation of goods and utilities also takes place through large boats through the Vale of Kashmir. This makes visiting Anantnag one of the blissful experiences.
Best Places to Visit in Anantnag
Amarnath Temple
Amarnath Temple is a very important Hindu pilgrimage site in the entire country. The temple consists of a huge ice stalagmites in a cave dedicated to Lord Shiva. This cave is located approximately 43 km from Anantnag at an elevation of about 12755 ft above sea level. It is said that devotees have been visiting this holy shrine for the past 5000 years. Many believe that here Lord Shiva explained to Goddess Parvati the secrets of life and eternity. Due to this, Amarnath Temple is a very important part of Anantnag tourism.
Verinag
Verinag is located 26 km from Anantnag town at the end of the Jawahar Tunnel towards Kashmir Valley. It is located at a height of 6076 ft at the foothills of the spectacular Pir Panjal Range. It is famous for its garden and octagonal stone basin along with the arcade surrounding it. The famous Mughal emperor, Jahangir built this basin and the arcade in 1620 AD There is also a spring located at the bottom of the hill which further meets the River Jhelum. In addition to this, the Archaeological Survey of India has given it the status of monumental importance.
Martand Sun Temple

Martand Sun Temple is a Kashmiri Hindu temple located approximately 8 km from the center of the town. This Nagara style temple was built in the 8th century AD. A spectacular shrine dedicated to Lord Surya (Martand in Sanskrit means Sun) and hence the name. The third ruler of the Karkota Dynasty, Lalitaditya Muktapida built this temple. The temple holds archaeological, historical and national importance and is a part of The Archaeological Survey of India. This makes Martand Sun Temple top things to do in Anantnag.
Kokernag
Kokernag is a beautiful and alluring destination located in the southeast part of the Anantnag district. It is a beautiful botanical garden with several small springs. These springs appear as claws of a Koker (cock) and hence the name. With 300 canals, it has become one of the top places to visit in Kashmir. The garden has several plants and trees out of which evergreen pine trees dominate the floral population.
Kishtwar National Park
Kishtwar National Park is located between Chenab River and Nagin Sheer Glacier spread across 400 sq. km. As Anantnag is famous for springs and national parks, Kishtwar National Park is a must-visit. This national park is famous for saffron harvesting. There are several species of mammal such as Himalayan brown bear and black. In addition to this, tourists can get an excellent view of waterfalls and snow-laden peaks.
Best time to visit Anantnag
May to October is the best time to visit Anantnag. During these months the temperature is between 8 to 22 degrees.
How to reach Anantnag
Flight
The nearest airport is Srinagar at distance of 43kms and well connected with major airports in India. You can get a cab from the Srinagar airport to Anantnag.
Road
Jammu and Kashmir State Road Transport Corporation buses operate to and from Jammu to Anantnag which is at the distance of around 242 km.
Train
The nearest Railway station is at Srinagar which is located at a distance of 49kms. Taxi and cab services are available from the railway station to the city.